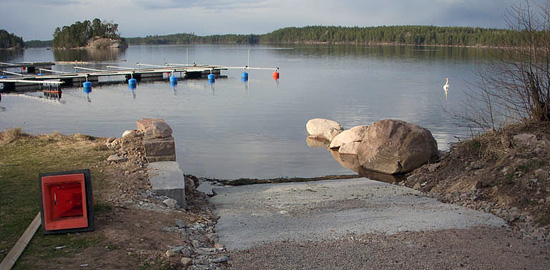 Having your fishing boat in tow is practical, but it is often quite difficult to find places to put in the boat. Below are the boat ramps that Sommen FVO knows of. In some places there is requirement for a small fee, respect this and be careful never to disturb any local residents.
Boat ramp map of lake Sommen
Tip: Click on the sites marked with red dots on the map below for more information about each ramp, including the GPS coordinates!